The IDEXX BioResearch Cell Line Authentication Guide has the answers.
Our Authentication Guide provides a road map to simplify compliance with the new standards. The Cell Line Authentication Guide includes: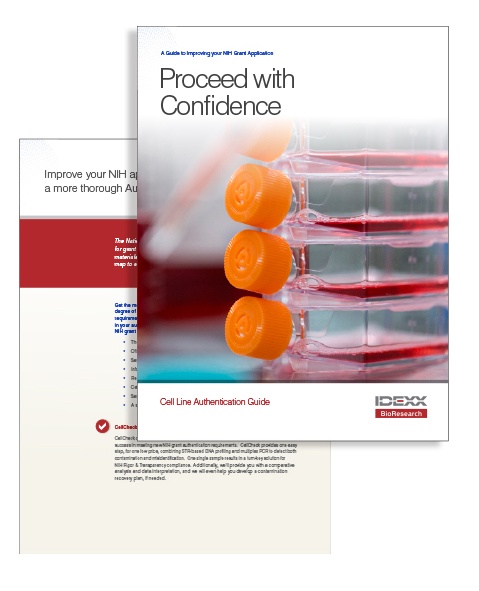 • The Impact of Cell Line Contamination
• NIH Notification #NOT-OD-16-011
• Sample Authentication Plan
• Infographic "Authentication Explained!"
• Recommended Testing Checklist
• CellCheck Authentication Brochure
• Sample Collection and Submission SOP
• A special CellCheck Authentication offer!